Anime United invites you all to: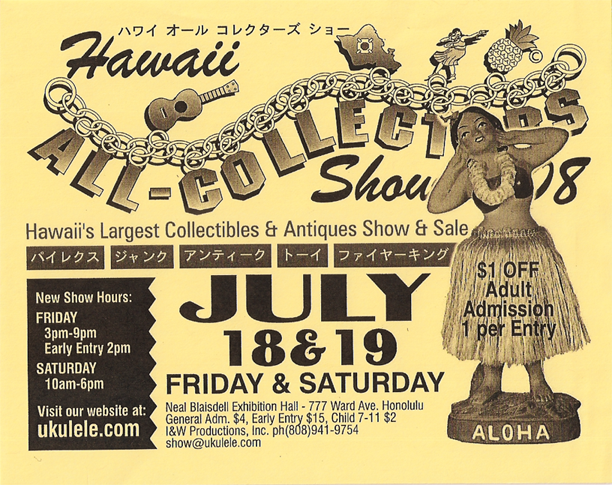 Where anime clubs from all over the island will band together in Anime United's special booth (#205) to spread otakuism to all hawaii...starting with blaisdell!
Among the organizations uniting with us are:
AMS (represented by Will)
Lost in Cosplay
Sushi Crowd
Lolita Society
Aiea Library Anime Club
BTW, the collectors expo does feature several other otaku-ish booths there, including the infamous Pacific Outpost 501st Storm Trooper Legion
as well as several booths selling trading cards, models, etc. At least they did...I haven't been to this for a year or so, so I can't be 100% sure...but there will be storm troopers!
You can also download a $1 off coupon at the show's website at
http://www.ukulele.com/collect.html
Hope to see you there!
Anime currently downloading: K-ON, Higashi no Eden, Hatsukoi, Dragonball Kai
shadow formerly known as "Ashura"
Posts: 538
Joined: 2006年 May月 07日 09時42分
Location: the anti-future
Who is online
Users browsing this forum: No registered users and 1 guest